A Red Sky at Dawn
What CP Modifiers Really Do
---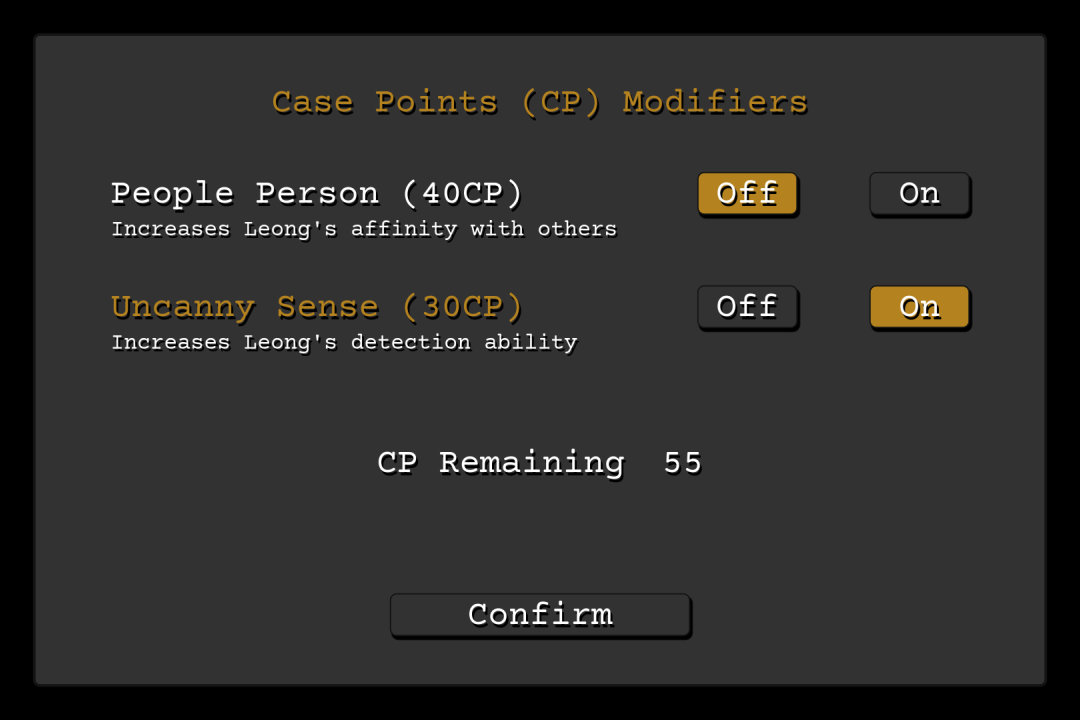 Anyone who has completed a full case will be awarded case points (CP) based on their grade and time. Having enough CP unlocks a modifier menu when you start a new game and there are currently two options available. You may have activated one of these bonuses and still did not achieve a high ending grade. To understand why this happens, you have to think of these extras less as cheats, but more as insurance.
Take Uncanny Sense for example. This bonus makes finding a certain key object very easy. Under normal circumstances, you would require a clue that leads to it before you can locate the object. It is also possible to brute force your way through by dedicating all your case time looking for it. With the bonus active, you can mess up the clue portion and still find it. However, if you do not visit the object location, then the bonus is useless. Also, in some scenarios, the object does not even exist, making the bonus ineffective. Since you cannot tell what scenario you will get when you restart, you have to decide if having such insurance is worth having.
Several readers have obtained the highest grade with these bonuses active. But the real challenge is being able to do so without any. Can you come up with a strategy that guarantees this?