A Red Sky at Dawn
Version 1.1.0 Major Update
---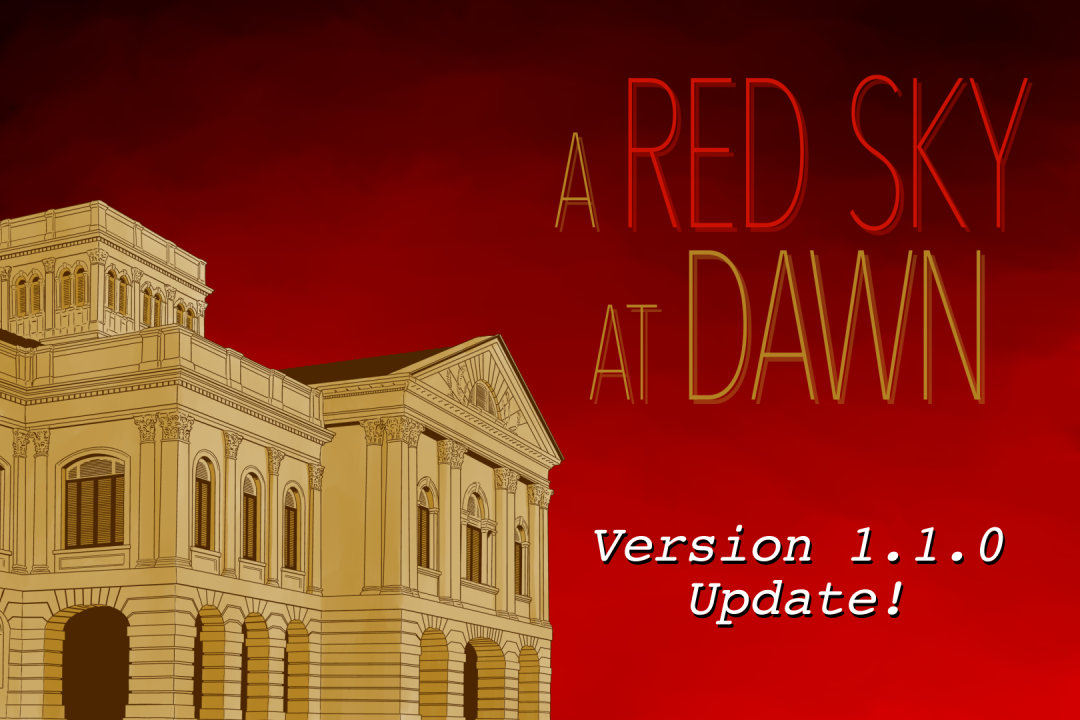 It's been a year since A Red Sky at Dawn was released. Thank you to everyone who has helped spread the word about it. Since then, I've been diving deeper into the programming rabbit hole and have discovered better ways to enhance the original release, most notably the ability to deliver larger and better quality sequential panels. Version 1.1.0 is the biggest update thus far and brings about the following changes.
1080 vertical resolution - full screen mode now looks sharper
Wider 3:2 aspect ratio - with more screen space, the sequential art can now be presented with better flow and newer transitions
Unified user interface - menus and text look better
Gamepad support for modern controllers (e.g. XBoxOne, PS4, 8BitDo)
With this completely rewritten and rebuilt codebase, the spec requirements have gone up and support for mobile is not guaranteed. Trying to optimize for low powered mobile devices in the past severely limited the potential of those using desktops/laptops. And from the user statistics over the past year, most who completed the story did so on non-mobile devices, which is really the way I designed these adventures for.

So if you haven't tried it yet, there is no better time than now to solve the case. And for returning detectives, you might want to give it another go to see what has changed.