A Red Sky at Dawn
In-game Menu and Autoscroll
---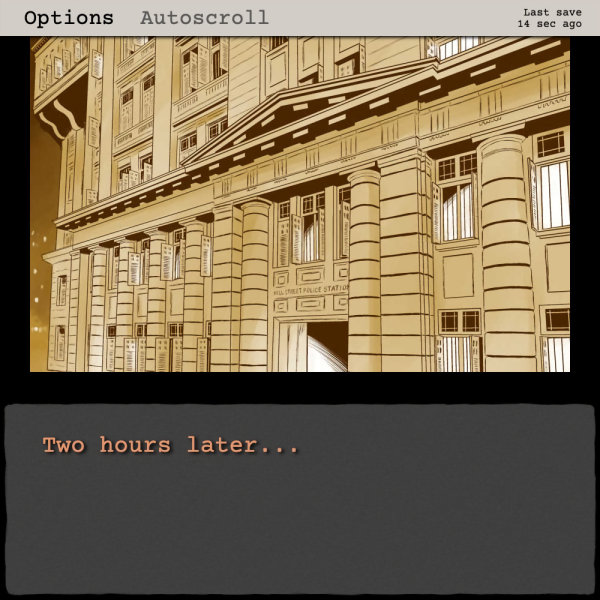 Those of you who have read A Red Sky at Dawn will realize that it would probably take a few tries to see everything. If you haven't been using it by now, there is a handy Autoscroll function that can be activated.
For touch/mouse users, you can access the drop-down menu bar seen in the picture by long-pressing/clicking anywhere while in the story with touch/mouse. For keyboard, use Left Control for the menu or Shift to toggle Autoscroll.
It also lets you check the last time it autosaved and gives you access to the options screen where you can make changes in real-time. (Press Tab with keyboard for instant access to the options.) Setting the autoscroll delay to zero will significantly speed up your repeated reads. However, you could miss important dialogue, so use it at your own discretion. You can cancel autoscroll anytime by tapping in the text area.